Fuller House: A True Family Show?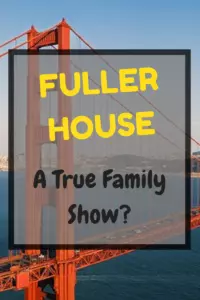 I watched the original "Full House" quite a bit when I was little. My parents didn't let us watch just anything, but "Full House" seemed to be a no-brainer for them to allow. Cheesy, sure. But pretty darn clean.
And now we've got its sequel streaming on Netflix, with part 1 of season 3 having recently come out. Like its predecessor, "Fuller House" is rated G and touted as being a show the whole family can watch together. What a concept!